Branding and developing the Warren Distribution HR site
Website link RevupYourCareer.com.
Warren Distribution HR department needed a way to introduce the jobs available to looking for employment but with a need to dispel the concerns and stigmas of working for an oil company and in a manufacturing plant. We put together a website and recorded employees actual thoughts on why they work there. This has become a great tool for recruiting not just any applicants but quality ones.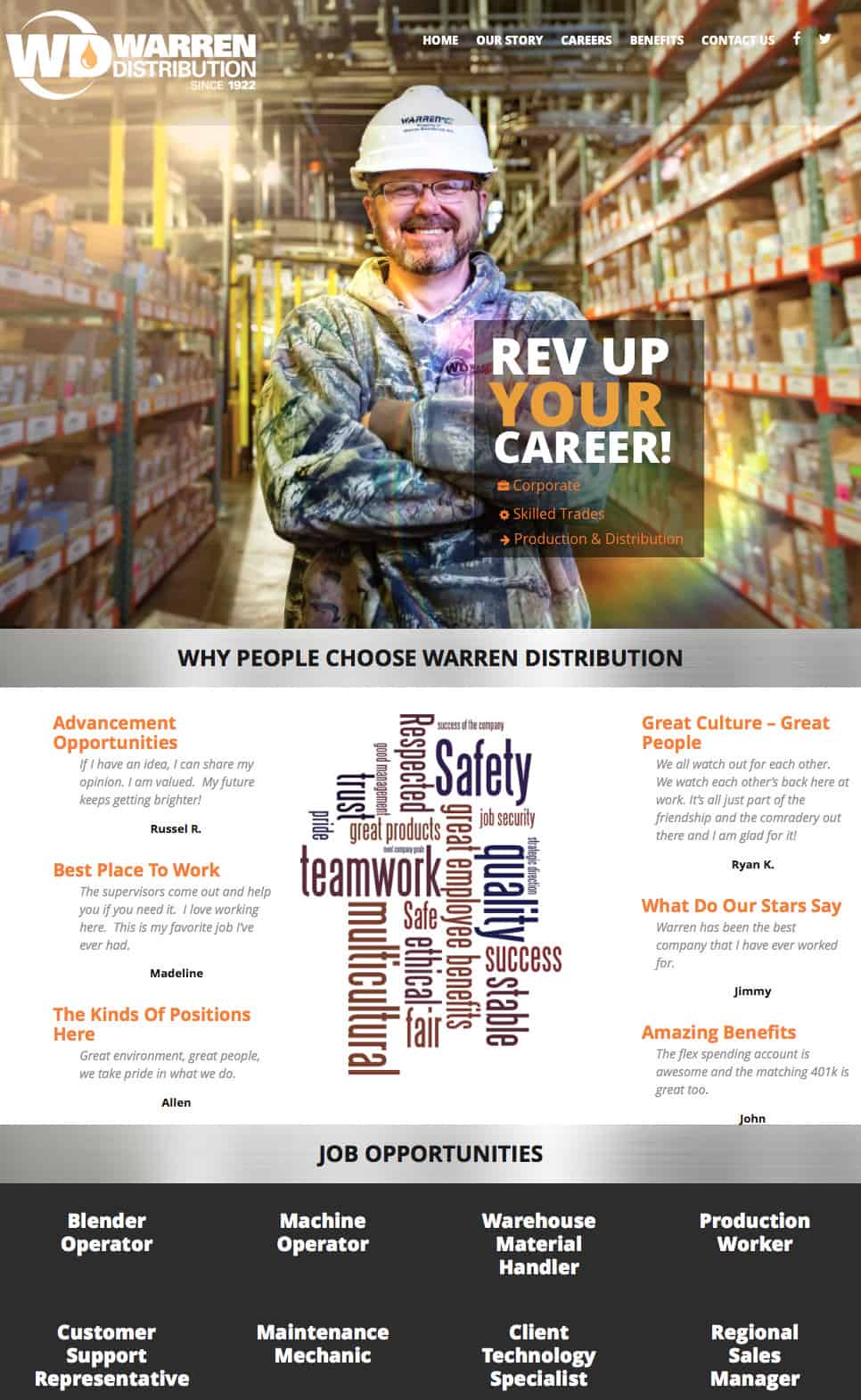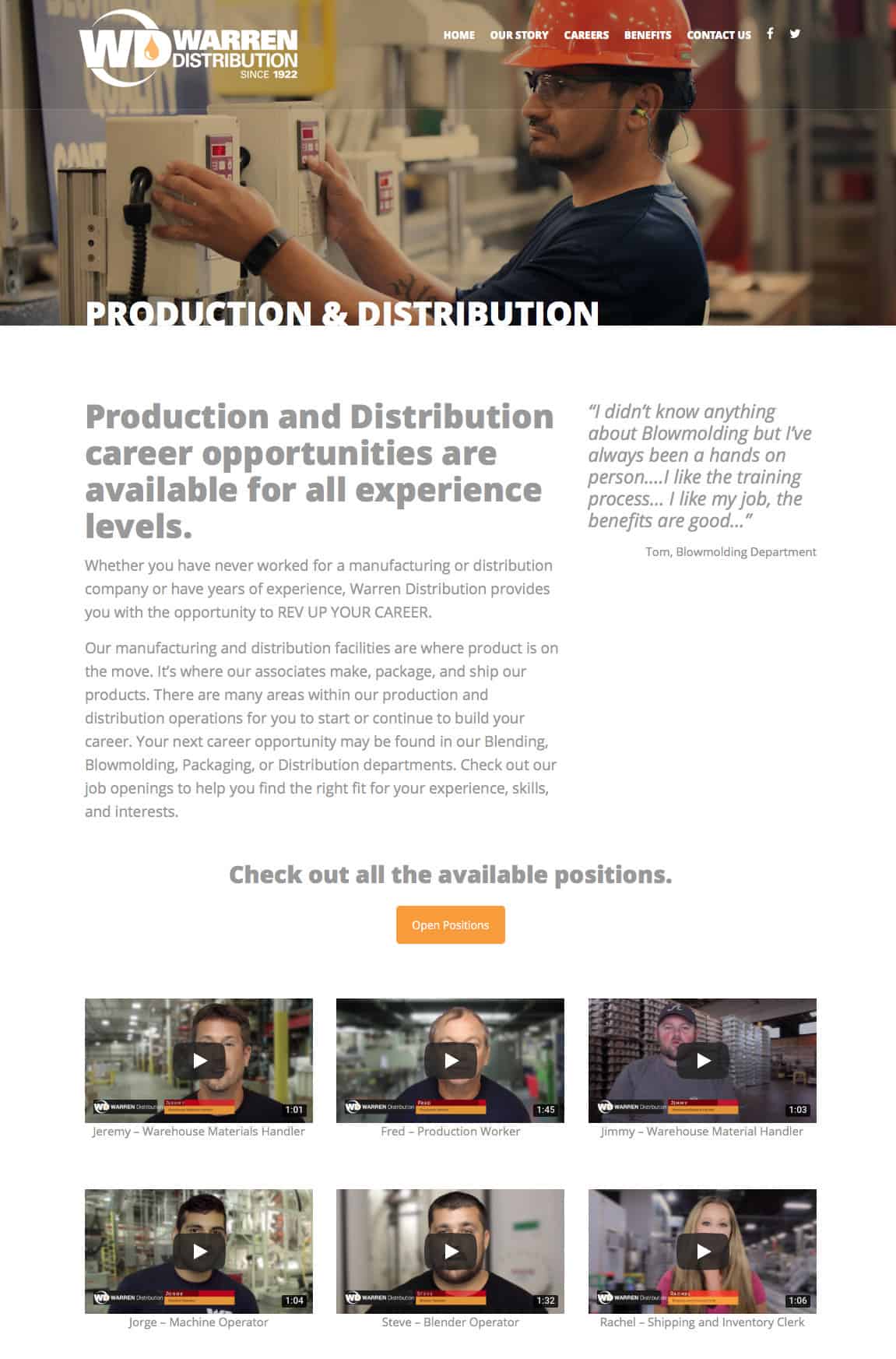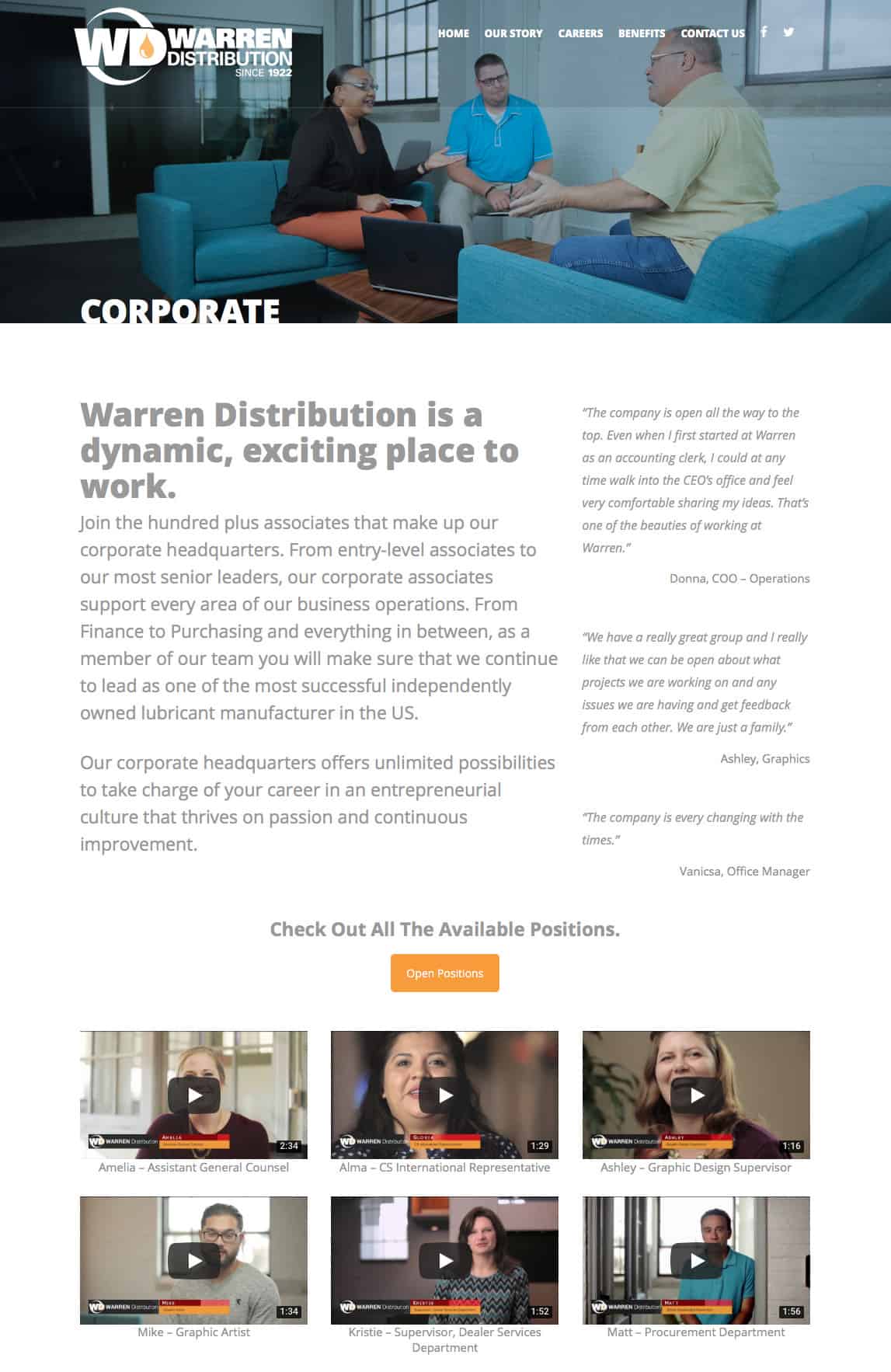 Let's Start Something new

Say Hello!
Excepteur sint occaecat cupidatat non proident, sunt in culpa qui officia deserunt mollit laborum. Sed ut perspiciatis unde omnis.