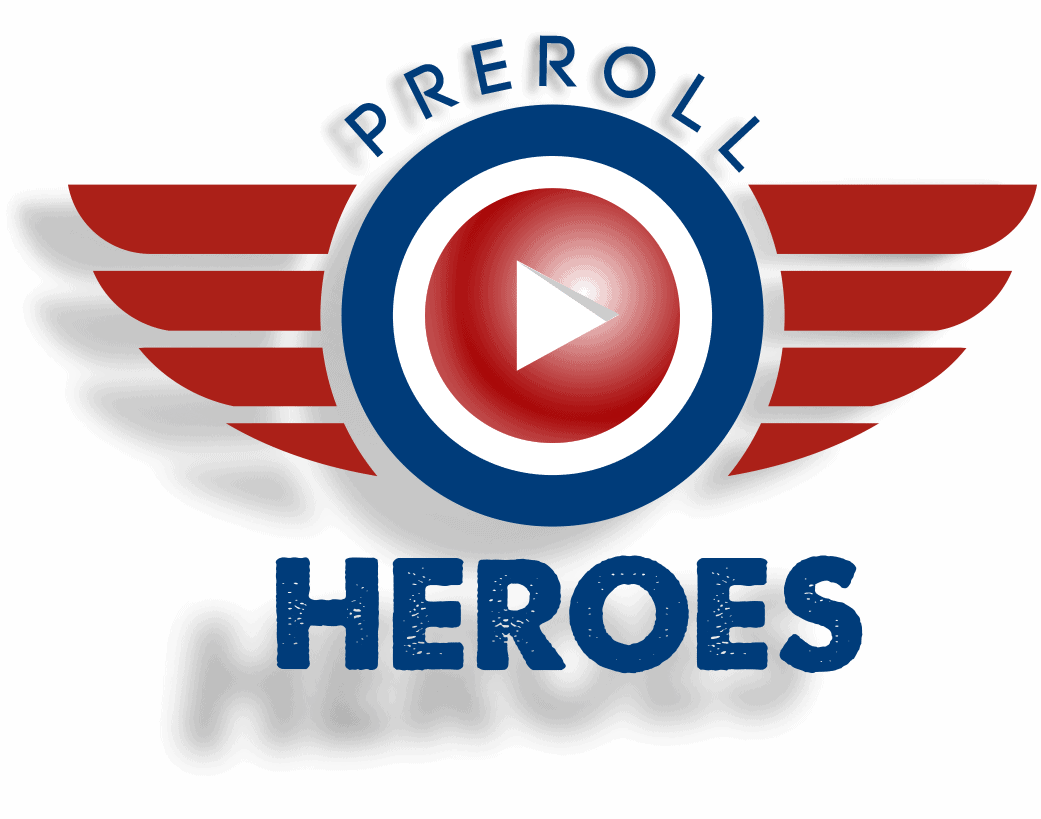 We've developed a marketing strategy that will help make a business stand out from the crowd.  
Partly technical, and partly art, it combines the strengths of Big Picture into a comprehensive package designed to target, message and stay in front of your prospects.  We wrap it all up with analytics to show you what kind of impact the program drives. 
Preroll has a couple of different meanings, but in our marketing plan, it's the video ad that rolls prior to the content that a YouTube visitor is really wanting to see.
YouTube actually has several ad formats – pre, mid or in-stream and post.  The ads can be as short as 6 seconds or as long as you'd like.  Ads 15 seconds or shorter are non-skipable, while longer ones can be skipped after the first 5 seconds.
Ads that have been skipped by the viewer do not get charged.
The whole ad mechanism is controlled via the Google Ads Platform.
Preparation is a big part of the process.   First,  we study the client needs and develop and produce a video suitable for the YouTube medium. (this is where the bulk of the cost comes from)
Next we prep the client website with the necessary items for the Google Ads platform, including any tracking codes, privacy statements, and conversion pixels.
We launch the ad with the targeting we have determined will most effectively reach the exact customers we are wanting to message.
We'll also add a retargeting campaign for people who interacted with the video or website for even further reach.
Recon Pest Services is a startup pest control service in the Omaha area.  They wanted to ensure that neighborhoods that they were in would know who they are when a Recon salesperson showed up at their door.
Status:  Ongoing
Targeting:  Geo by zip codes, upper 50% income
Cost per view: ~$0.08
Preroll Based on Language
A local non-profit was interested in targeting a base of customers who were refugees placed in Omaha.  We were able to produce a video to message them based on targeting their native language, Karini.
Status: Complete
Targeting: Specific targeting for individual videos – Geo, Gender, Language, Income
Lifetime views: 177,000
Average Cost Per View: $0.04
View Rate: 34%
Findings: Women were cheaper to market to than men.  Drove targeted traffic to website and translated to foot traffic.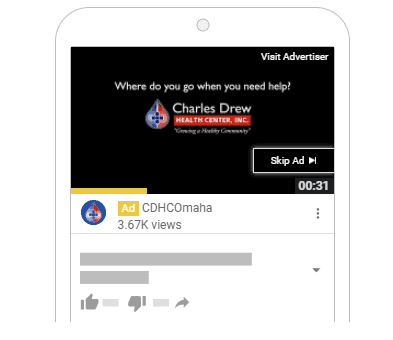 Preroll With Additional Channels
Aqua Palace in Council Bluffs, Iowa wanted to reach as many customers as it could possibly reach in a single week.  We utilized, TV, Over the Top TV, YouTube Preroll, retargeted static ads and Facebook boosted posts and audience targeting to get the word out that they had inventory like no one else in the area.  We've seen an estimated 10 to 1 return on ad spend 3 weeks out from the campaign blitz.
Status:  Retargeting and Preroll ongoing
Targeting: Geo, Interest, Age, Income
Findings: The preroll is an inexpensive addition and a way to follow up with a bigger overall ad campaign.

YouTube can be a great place to get your value proposition in front of your customers.  At Big Picture Productions, we can tailor a preroll campaign for you that will make your business shine.  High quality video production combined with Google ads expertise can make for a very effective way to boost your bottom line.
Additional ways you could use the video we produce: Social media – Facebook, LinkedIn and Twitter all have great video delivery platforms.  If it's a still photo you are looking for, we are almost exclusively 4k which will allow us to pull still frames out that are high quality enough for many other uses.
Tell us about your business strategy needs: