Brochure for Leadership Training
Mindset brings their many years of culture and leadership development to businesses that depend on solid leaders for growth and success. This brochure is one of the tools to get the ball rolling for a number of companies.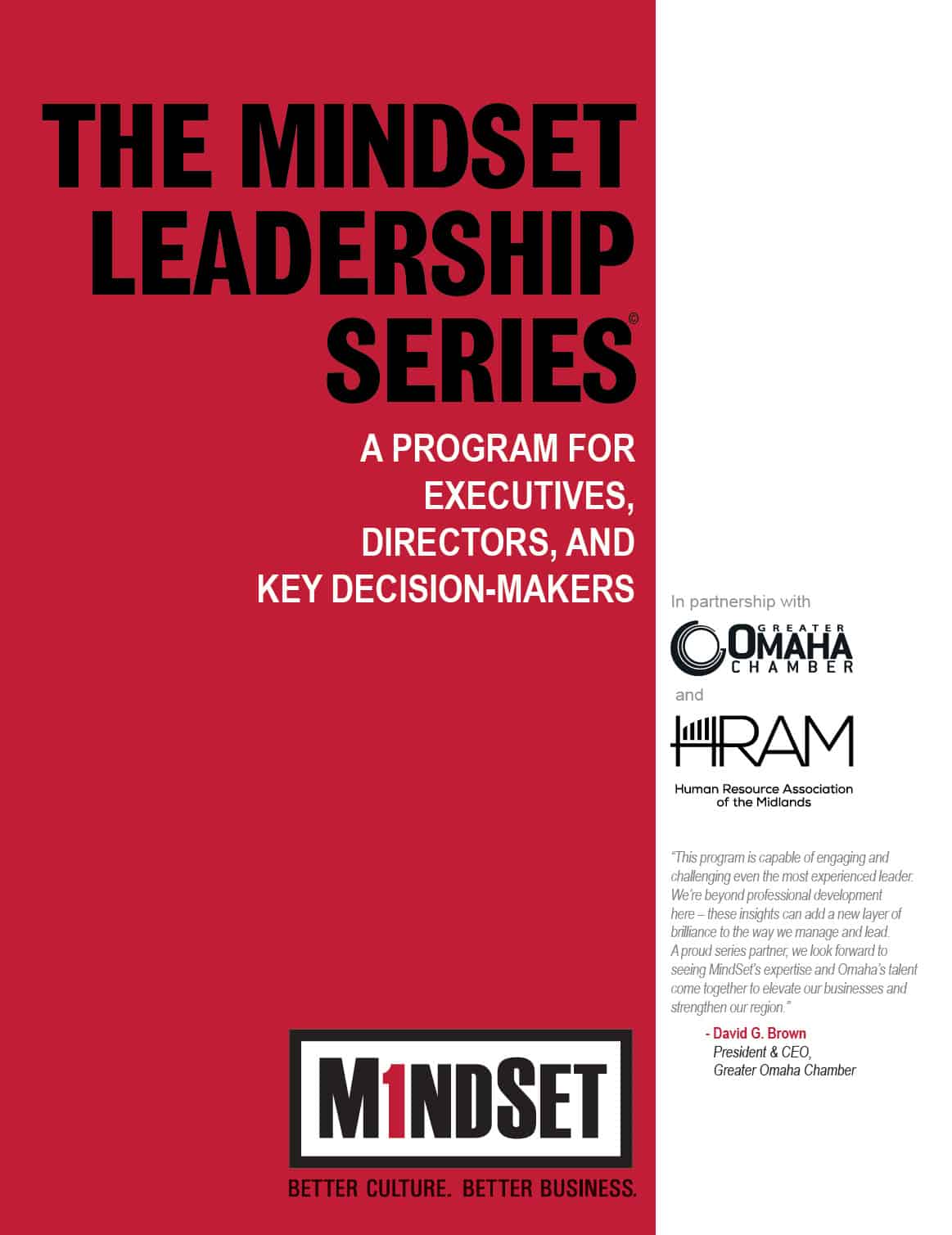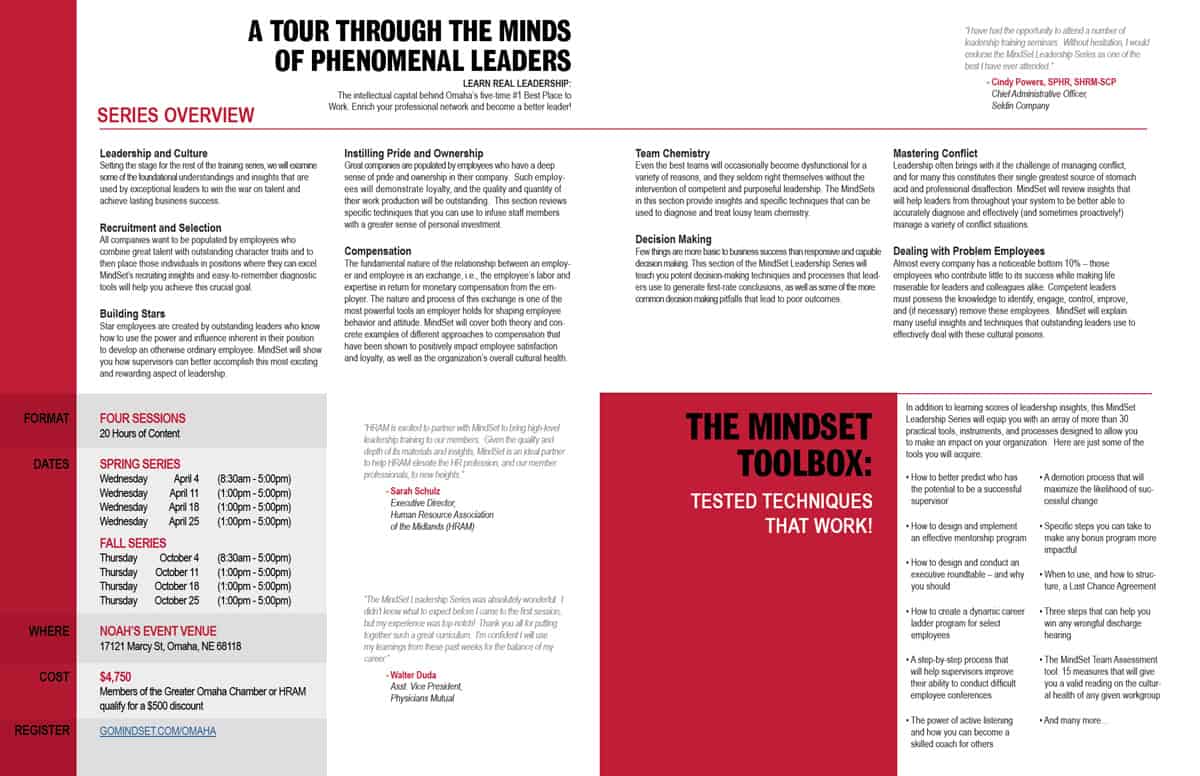 Let's Start Something new

Say Hello!
Fill out the form below and we'll get back to you within 24 hours.