Charles Drew Health Center Ad
In the light of a new CEO it was important for Charles Drew Health Center, Inc. to have a display of positive results from changes from the new administration. This ad also helps position Charles Drew as a major and effective player in the East/Northeast area of Omaha.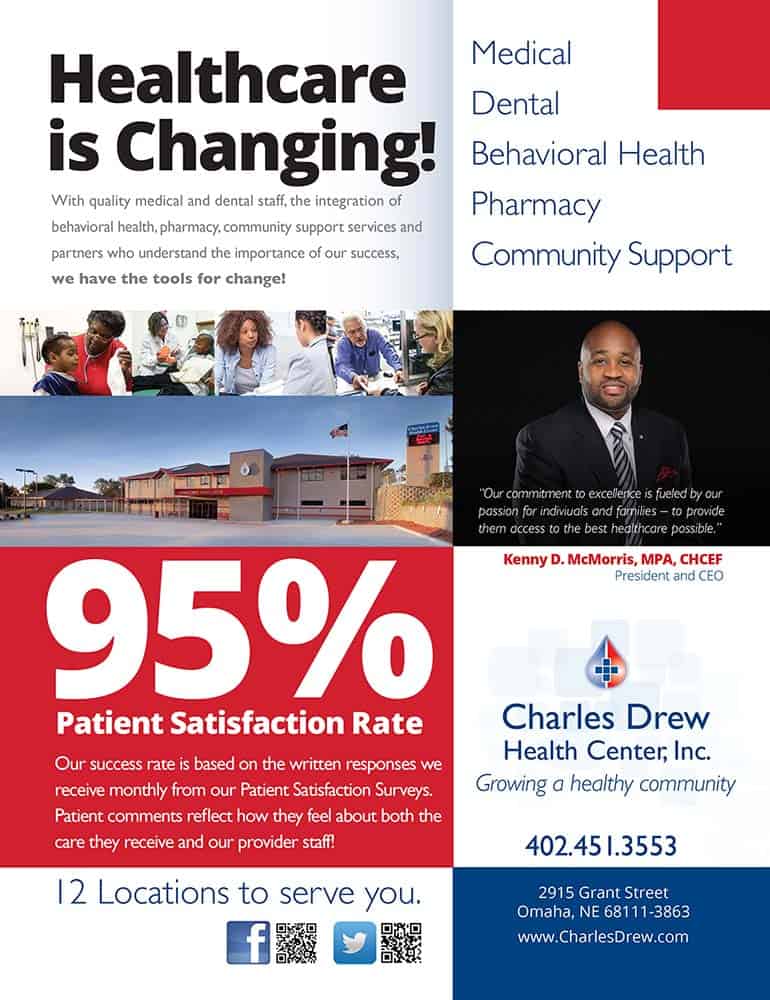 Let's Start Something new

Say Hello!
Excepteur sint occaecat cupidatat non proident, sunt in culpa qui officia deserunt mollit laborum. Sed ut perspiciatis unde omnis.