Branding and developing the Warren Distribution HR site
The videos below represent the video production we used to help employees tell their story on why they love where they work. We conducted interviews in a loose and comfortable way to get their best response. 
The video below is Warren's Company overview video.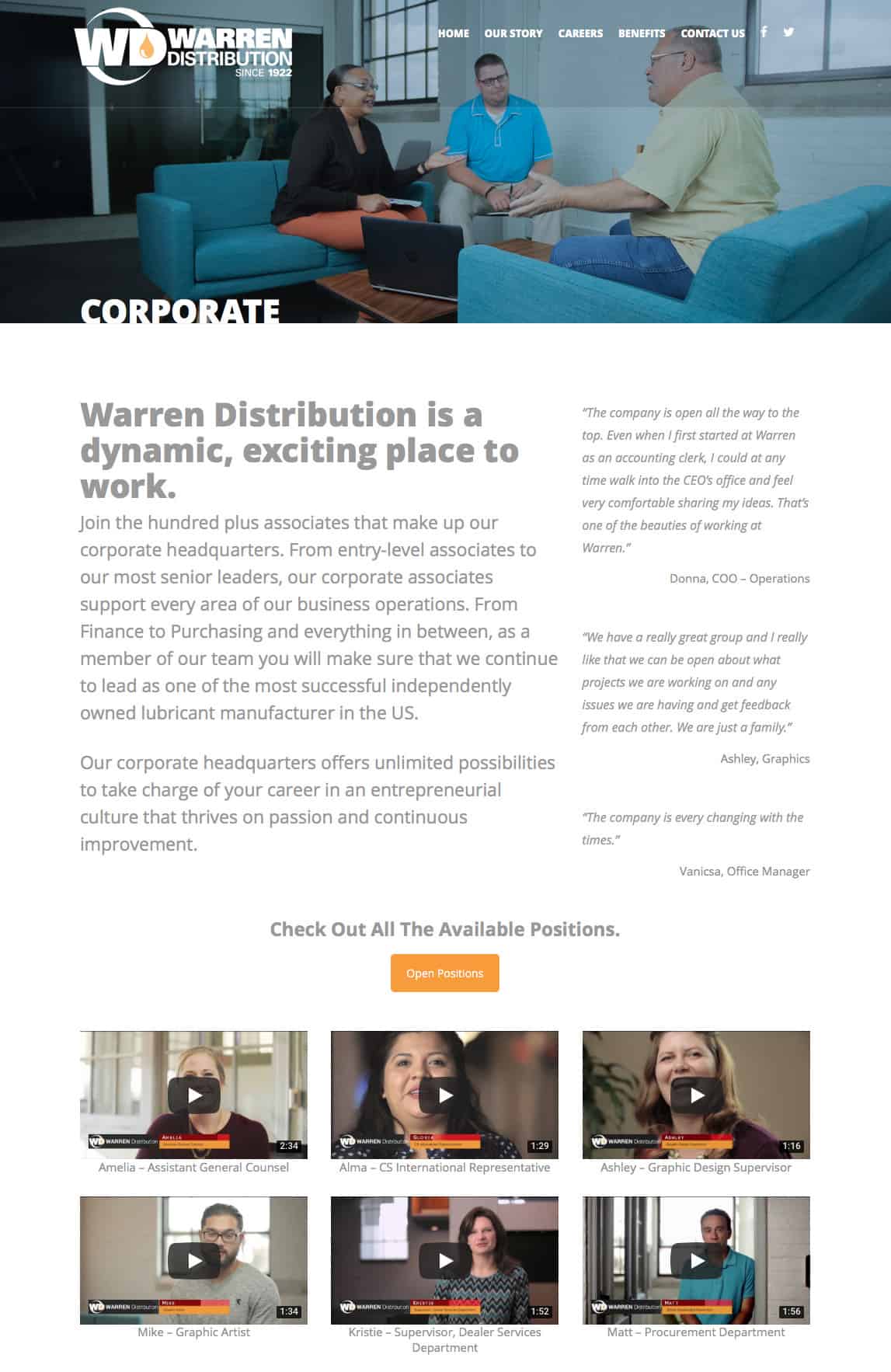 Let's Start Something new

Say Hello!
Fill out the form below and we'll get back to you within 24 hours.